A few lessons learned from new PayPal president David Marcus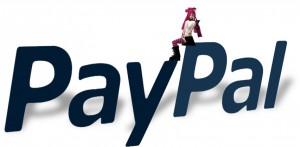 David Marcus, new president of PayPal who sent an email to Andy McMillan, creator of Build Conference in an ongoing dispute concerning a freeze on McMillan's accounts for more than $64,000, is being called a publicity stunt. Even if that is true, it still shows how everyone needs to pay attention to what is going on despite one's title or position. Of course, with corporate duties and other upper tier responsibilities, the waters of dealing directly with customers often are muddied, but it's obvious executives still need to tune into what is going on for all levels of business.
According to Andy McMillan's blog, a smashed violin and an account directed to help fund underprivileged children became an endless series of customer service personnel exchanges after McMillan's accounts were frozen to cover possible future refund disputes. When customer service personnel refused to lift the freeze on all of McMillan's accounts because of PayPal policies, McMillan scaled the customer service mountain up to the Resolution Center. Unfortunately the promised resolution only cemented the accounts being frozen; the customer had reached the end of the service line.
Whereas $64,000 isn't an amount to sneeze at and just dismiss nor would PayPal respond to him anymore,  McMillan took his complaint one step farther and finally resorted to Twitter:
Months on and PayPal issues still ongoing, holding £40k of @themanual sales, accounts locked without review, call centre useless and …

… Executive Escalations completely unresponsive. Overdraft covering shipping costs depleting fast. What the hell do I do? Can anyone help?

Granted I hadn't expanded much, so I followed up with the full story in a Twitlonger post:

Thank you so much for your support, Twitter. I've written up what's happened so far, please reach out if you can (cont)

tl.gd/j6glqa
And out of the tangled PayPal policies that obviously needed to be changed, entered new president David Marcus who sent an email to McMillan from his iPad and profoundly apologized for the unsatisfactory treatment and lack of resolution. Everything an organization should do when confronted with an obvious problem was addressed by Marcus. For instance, a new commitment to better service, a promise to change the policies that obviously had not been working as demonstrated by McMillan's problems and the repeated apologies of a company that obviously cost a customer a lot of time, frustration, and disappointment were humbly addressed. A few times Marcus stated he would understand if McMillan never wanted to use PayPal again, but sincerely hoped for another chance and wanted to use this failure as a way to improve customer service.
Andy McMillan's PayPal account has since been released, and he still maintains an account with PayPal. Time will tell if new lessons have really been learned. It is hoped however that all customers, no matter if their PayPal balance reflects $64. or $64,000 will be treated with a satisfactory resolution should a dispute occur in the future.