Bad customer experiences make customer service mistakes harder to forgive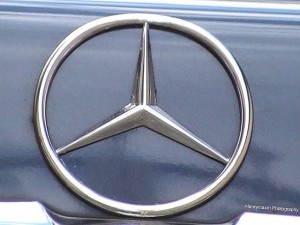 Perhaps the most repeated complaint when having to deal with poor customer service is the need to keep calling back when something is wrong with a product. Most of us want to think problems should be resolved with the initial contact; at the very least let's get our complaint directed to the department in charge. Too often however, it becomes a litany of bad experiences, repeated phone calls, and thus the eventual loss of brand loyalty and business.
Statistics tell us that bad customer experiences are shared twice as much as good experiences, and the vast majority of bad service is vocally transmitted to family members, friends, and then coworkers. Why is that?
When I remember my college days, and yes, I loved the experience, but what sticks out in my mind when friends and I are reminiscing is always the Economics II class that I barely eked through with a respectable grade. When I think about my family life as I was growing up, and yes, I had lots of fun with older brothers, but what sticks out in the past is one of my brothers pushing me out of a tree. In high school, I remember losing my wallet with $50 in it; rarely do I mention bringing home a paycheck from being a waitress at a small breakfast and lunch cafe and having the disposable income to buy new clothes.
Psychologists suggest that bad memories and their details stick further into our minds than positive ones. Haven't we all formed some bad initial impressions quicker than good ones, or haven't we stereotyped situations or people before ever realizing the good attributes? At the top of the list of things we tend to remember is losing money and losing friends. It just seems the bad wears off slower than the good.
Therefore with all of this in mind, is it any wonder that poor customer service triggers those negative feelings in us? It drives us to spread our poor experiences with others as well as to move on to the competition hoping for a better resolution should a similar experience happen again.
In a recent experience with my new car, the negative repeated service experience already has me convinced to abandon my brand loyalty with Mercedes Benz of North Palm Beach. Although it is not a critical mechanical defect needed for safe operation of the car, customer experiences are expected to impress us. As the same problem has continued for months and months, this disappointing experience has now resulted in negative feelings towards the product and the people employed to "make it right."
As bad experiences most often trigger customers to move on to another organization, it's important therefore to address the dissatisfied as a priority. When a customer is impressed with the product, and when a disgruntled customer shows their displeasure, it's a stellar customer service department that goes beyond the basic acceptable customer experience to "wow" someone back from the edge of their past loyalty. Bad experiences need to be managed separately; the loyal and the satisfied are already there. The unhappy ones are ready to move away. We must be aware of the customer's needs and improve performance to cancel out those disappointing moments in time.