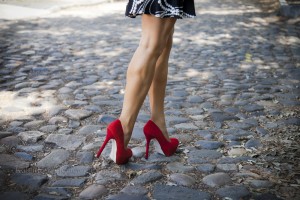 Customers aren't always right, but outstanding customer service representatives who can say yes to correct service issues are more likely to garner support and help an organization recover from mistakes. No matter how hard we try, at some time or at some location, there is bound to be a service breakdown and that impact on how the experience is resolved can ultimately affect future business.
Some companies repeatedly fail at customer service, because of inconsistencies. Use the catchphrase "customer-focused culture" as often as looks good in training manuals or on websites, but unless the training and support is consistent, too often the product or service failures leave that negative customer perception and off that customer goes to the competition. Studies reflect that those customers who have had positive experiences with customer service resolutions are more apt to recommend a company to their friends, family, and coworkers than those consumers who have never had any issues. Maybe you're shaking your head at that, but isn't it always the "drama" we remember and therefore relate to others in conversations when we're out to dinner or at a social event?
So how do those "WOW" companies create the best experiences when recovering from a product breakdown? In a recent experience, I purchased a pair of expensive evening shoes at the Nordstrom department store in Palm Beach Gardens. As the heels were much higher than I normally wear, it was a training experience one hour prior to the social event I was to attend, learning how to walk in them. Just as I was beginning to feel comfortable with them, the stiletto heel of one of the bejeweled shoes broke. As I fell, I sprained my ankle, and of course, I missed the opportunity to attend a prestigious, charitable evening event at Trump National Golf Club in Jupiter.
Two days later, with my ankle wrapped in a bandage, I went to Nordstrom to return the shoes. Not only did I get a refund, which was expected, but then the "WOW" part came. Besides the apologies, the company picked up my tab at the emergency medical facility for my injury, and gave me a full refund for the original price of the shoes although I purchased them on sale.
The recovery process is what separates the good service from the best service. It doesn't end with a refund or an apology. The best resolutions are acted upon quickly, blame is graciously taken, customers are compensated fairly, and something extra is done for the customer's inconvenience. Service representatives have the training and knowledge to use their discretion for each and every failure, and as the problem is resolved, just the "extra extra" attention is what sets it all apart.
Would I return and purchase new shoes at Nordstrom? Of course I will, and why not tell my friends about this experience?
And what did I take away from this experience? Even after a major blunder like this one, customer service "stepped in" with the apologies needed and showed an actual interest in my needs. The representative who helped me had already written to the Italian manufacturer informing them of the product failure; a problem very rarely encountered with the high end designer. A representative from the shoe company contacted me after the product had been returned, and have since sent a credit slip for another pair of shoes directly through their showroom.
It's leaving you with the positive that keeps us coming back.