Employ more customer service options to provide a concierge level of excellence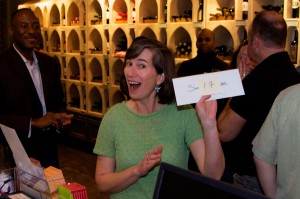 It's not that we need surveys to show which organizations step out of the box to ensure a concierge level of excellence so coveted by consumers; organizations like Zappos, Amazon, and Nordstrom essentially offer everyone "fantastic" service. Customers who feel they have been treated royally will return to spend more money and even pay a premium for products or services. The problem is that only 55 percent of customers will share their good experiences whereas 82 percent of customers will share their bad experiences, and that's what cuts into revenue and the coveted bottom-line to success.
Consumers are the ultimate decision makers when it comes to what they believe to be a great buying experience, and as entrepreneurs and innovative business owners there is the constant challenge to present customers with the most convenient and innovative ways and technologies to deal with consumer needs. For instance, what could be more frustrating and time consuming than having to navigate through a maze of telephone prompts when the Internet goes down or a defective product arrives in the afternoon mail? Why don't all organizations supply an "escape" prompt where a live person will intervene? There should always be a way for a customer to engage a representative of a company before their last ounce of patience runs awry. It's true that not every company can employ the 24/7 quality phone service of a corporation like American Express, but customers look for the least amount of work they have to do in order to be the happiest with their purchases.
In 2011, over 72.6 percent of Internet users purchased products online, and therefore customer service excellence needs to offer the sensational experiences which used to be associated only with brick and mortar establishments. Facebook and Twitter continue to gain popularity, and as organizations realize that IT personnel are not equipped to handle customer service, trained representatives have taken the wheel and hopefully provide clear and accurate responses to customer complaints before the frustration "factor" sets in and conversations get out of control. Email has become the most popular alternative to the telephone, but companies need to realize a quick answer is most likely going to make the difference in a consumer's future shopping choices.
So how does an organization keep abreast of delivering the best buying experience besides telephones, email and social networks? No matter what the service or product, always clearly display every option a consumer can employ to reach out for help. Let a brick and mortar store prominently display liberal return policies, terms of special sales, guarantees and sincere promises of quality customer service with the best product or service an organization can make available. Let online companies use SMS text and online chat options to optimize a customer's experience. Give an online customer the option to pick up their product in a store if the customer chooses. Clearly state F.A.Q.'s on company websites, be clear and concise when dealing with a problem, and treat each and every customer the exact way the company president would want to be treated.