How to reduce calls to customer service.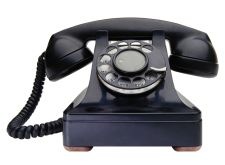 This week has been a week of some great questions asked by readers. A recent inquiry and post request was "how to reduce calls to customer service." This is a question that a lot of companies would like to know the answer to. It isn't a question with a simple answer and the answer depends a lot on the company, their product, and how the company operates.
Here are some basic first steps to reduce the calls coming into your customer service department.
Make your email support better.
A lot of the companies I work with have really good email support. As a result, the number of calls they get is a lot lower. No one ever thinks to email Dell, Microsoft, or HP because they either don't get a response or it is just so useless that it isn't even worth it. If your email support is good (and you can prove to your customers that it is), then you will see fewer calls.
More self-service.
Like email support, a lot of companies have terrible self-service options. If you can make your self-service offerings actually useful (consider Flash tutorials, checking out this post, as well as this post) , then customers will be a lot more likely to use them.
An easier to use product.
This may seem like a broad suggestion, but there are a lot of ways to make your product easier to use. A lot of smart companies include useful tips and information built right into the product. One company I worked with that makes web applications for people who aren't that technically inclined had tips on every page. The first week or two of use after signing up, more tips would be displayed than average. After that, there would be fewer. It is just creative thinking like that which will make it easier for customers to use your product.
Consider alternatives.
Besides a regular call in number, consider some alternatives. A lot of companies like click to call. Some charge just a dollar per call to discourage those "casual" calls where the customer just doesn't want to read the FAQ. This will obviously depend on your industry and the sort of service you want to provide, but can help cut down on calls.