Leadership Lessons from Steve Jobs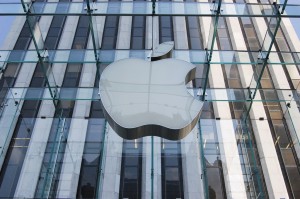 This isn't related to customer service as strictly as most of the other posts here on Service Untitled, but as I was typing this up, I figured I'd post it here because some folks might get some value out of it.
Like many people, I have a lot of respect for Steve Jobs and what he accomplished. I pre-ordered his biography as soon as it was announced and have read a lot about him and talked to people who have worked for him. When I saw this post on the Harvard Business Review blog, I liked that it summarized some of the more applicable leadership lessons and wanted to write some of them down.
Here's my summary of the summary of what leadership lessons people can learn from Steve Jobs.
Focus:
Minimize the amount of products / services you offer.
Make three great products instead of 100 okay products.
Simplify:
"Simplicity is the ultimate sophistication."
The best simplicity conquers rather than ignores complexity. In other words, true simplicity is more than removing clutter.
Asking "Do we need this?" about everything, even the things that seem obvious, is an exercise worth doing.
Take Responsibility End to End:
Seamless integration is an important part of simplicity.
It can be difficult to have a truly exceptional user experience without end-to-end responsibility for it. In other words, take responsibility for "the whole widget."
When Behind, Leapfrog:
If you're behind, make sure your next step puts you ahead instead of on par.
If getting ahead means cannibalizing yourself, it's better than someone else cannibalizing you.
Put Products Before Profits:
Don't compromise.
If you make great products and are passionate about it, profits should follow.
Don't be a Slave to Focus Groups:
Customers don't always know what they want
Henry Ford said "If I'd asked customers what they wanted, they would have told me, a 'A faster horses!"
Jobs said "Our task is to read things that are not yet on the page."
Bend Reality:
Don't accept what seems to be impossible.
If you have to, push people to make the impossible happen.
Impute:
Mike Markkula urged three principles: empathy, focus, and impute.
People form an opinion about a product or company based on how it is presented and packaged.
Packaging can be as important as the product.
Similarly, design can send a message.
 Push for Perfection:
Don't be afraid to step back and ensure everything is perfect before launch.
Just because you can't see it doesn't mean that it's okay for it not to be perfect.
Tolerate Only "A" Players:
Work with only the best to prevent "the bozo explosion"
Hold those people to high standards.
It is the founder/CEO/visionary's job to be honest.
If you expect great people to do great things, you can often get people to do great things.
Loyalty has to be a factor if you're going to be brutal.
Engage Face-to-Face:
Spontaneous interactions can lead to great things.
Jobs said "People who know what they're talking about don't need PowerPoint."
Know Both the Big Picture and the Details:
Individual products make up a big picture and it's important to know what that big picture is.
Combine the Humanities with the Sciences:
Being a great technologist isn't enough.
Being a great designer isn't enough.
Being at the intersection of humanities and the sciences can be useful.
Stay Hungry, Stay Foolish:
There can be a place for a rebel and counterculture streak in the business world.
As one of Apple's famous ads said "the people who are crazy enough to think they can change the world are the ones who do."