Two Stories from the Big Computer Companies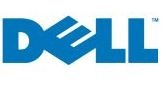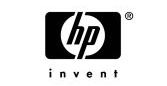 People who have been reading Service Untitled for a while know I have interviewed people heavily involved with customer service at both Dell and HP. At Dell, I interviewed the company's VP of Customer Experience, Dick Hunter (link). At HP, I interviewed the company's manager of consumer service, Janice Liu (link). Both interviews were really interesting and among my favorite interviews on the site.
Both of my posts show up fairly prominently on the search engines. While the Dell one is more specific to Dick Hunter, the HP one generates at least several customer comments and complaints a week. I forward these to HP and hopefully the customer gets a resolution.
Recently, I forwarded a complaint that was posted to HP. Within four hours (count them – four!), I received a reply from a colleague of my contact at HP who said that HP had called the customer and was issuing a replacement to the notebook. I was baffled (in a good way) by the turnaround time.
Firstly, it is very rare for a company respond to an issue that quickly. Much less a big company. I was impressed that they dealt with an average situation that quickly. Kudos to HP. I hope the customer gets a full resolution soon.
In other news, I was made aware of a great article about how Dell is doing with the blogosphere and its relatively new initiatives in that area. The article by Jeff Jarvis in BusinessWeek is here.
A while back, Jeff had a lot of trouble with Dell (a series of interactions he labeled as Dell hell) and Dell stepped up to the plate and has made solid commitments (and progress!) to improvements (see my post on their progress here). From my interactions with the company as a journalist and as a consultant, I have been really impressed. They are working hard and I'm glad to see they are starting to get credit for their hard work.
HP and Dell have both made pretty big commitments to improvement. They have been investing a lot of time, money, and resources into their efforts. HP's ratings keep going up and Dell is slowly improving as well. I like to see big companies improving. It is a win-win for everyone.
Note: I'm not being paid by either company to write this post. Neither company is a current client. Whenever I write a positive post about a big company (much less two), I'm asked that.